Games that can Help with Depression, Anxiety and Stress
It's no secret that games can be a great way to escape from reality and relieve some stress. But did you know that there are also some games out there that can actually help with depression, anxiety, and stress? Here at Gamers vs Depression many times we talk about the detriments of too much gaming and escapism can have on your mental well being but in this article we are going to discuss some great games to pick up when you might be feeling down, anxious or stressed.
Here are just a few of the games that have been shown to help people with these mental health issues:
Actual Sunlight

Elude

Hidden Folks

Candy Crush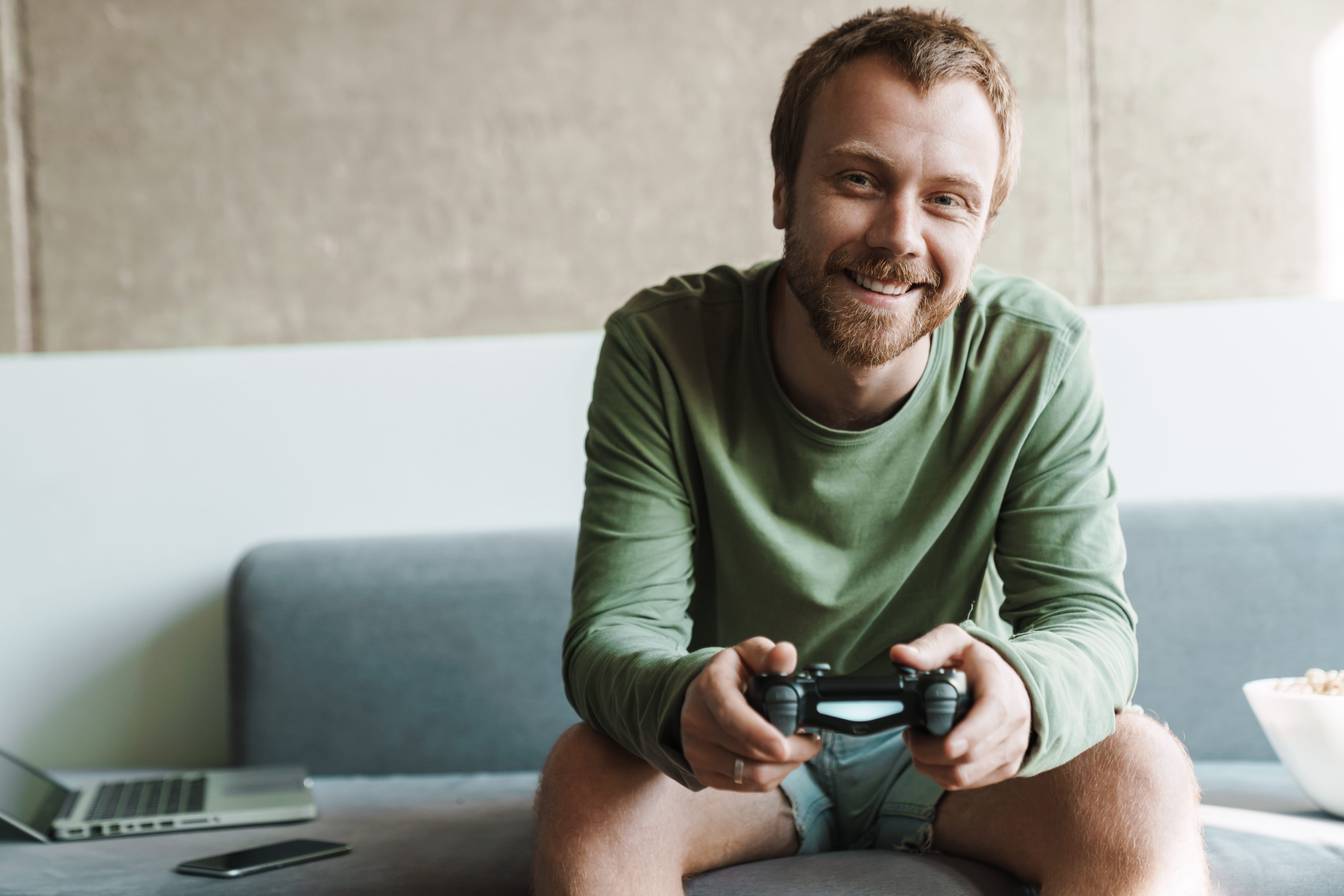 1. Actual Sunlight
You may have heard of Actual Sunlight already as it received fantastic reviews from big names like Vice and Rock Paper Shotgun when it was released back in 2015. According to the developers Actual Sunlight is "a short interactive story about love, depression and the corporation." You play as Even Winter a Toronto white collar worker exploring the everyday struggles of having to maintain a relationships whilst dealing with crippling social anxiety. If you enjoy mainly text based games and are wanting to learn more about depression then look no further than Actual Sunlight.
There are a number of reasons why the video game 'Actual Sunlight' can help with depression. For one, the game encourages players to reflect on their own lives and to think about what might be causing them to feel down. The game also features characters that suffer from depression, which can help players to feel less alone in their experiences. Ultimately, 'Actual Sunlight' can be a helpful tool for people suffering from depression, as it allows them to reflect on their own lives and provides a sense of distraction and accomplishment.
2. Elude
Elude is a very unique game in the fact that it was actually designed and built specifically to be an educational tool for the friends and family of those with depression. In Elude you search through a range of emotional landscapes, exploring through places such as creepy woods and breezy fields looking for "passion objects" to help overcome emotional obstacles. Their site states "Only when infused with passion is it possible to overcome the obstacles on the way to the tree tops, where one reaches 'happines'." What is also great about this game is you don't even need to download it, it can be played right here in your browser.
Another game that is particularly good for mental health is Hidden Folks. Hidden Folks is an award-winning game that requires players to find hidden objects in intricate hand-drawn scenes. The game is relaxing and therapeutic, and has been shown to improve mental well-being. Hidden Folks is a great way to reduce stress, improve focus and concentration, and boost mood and self-esteem.
In hidden Folks their site states that you will "Search for hidden folks in hand-drawn, interactive, miniature landscapes. Unfurl tent flaps, cut through bushes, slam doors, and poke some crocodiles! Rooooaaaarrrr!!!!!". The aim of the game is to find hidden targets by clicking around and interacting with hand drawn illustrations of 32 areas. The satisfying and lightly comedic nature of the game make it great for distracting your mind and take a little mental reset, even if just for a little while.
4. Candy Crush
Candy Crush is a popular game that can be played on phones and computers. The object of the game is to line up matching candies and then crush them. The game is easy to learn and can be quite addictive. Candy Crush can be a good way to relieve stress because it is a distraction from everyday worries. The game can also be a good way to socialize, as it can be played with friends or family. The game has also been voted in at number one for the game that's best for stress relief. Now I know what you're probably thinking "my MUM plays that game" and while yes that is probably true that doesn't mean it is not enjoyable. It's a super simple match 3 puzzle game which is quick and easy to learn how to play. It offers an unending amount of levels so that you can just zone out and start swiping candy, its amazing for stress relief and even says so when you load up the game. Some great features to mention is that its free to play, downloadable on your phone and doesn't require Wi-Fi meaning that you can play literally anywhere. This game does however have a tendency to be addictive and make you want to keep going and going so self-control is key.
Summary
So there you have it, four great games that can help with depression, anxiety, and stress. If you are struggling with mental health issues then hopefully one of these games can help provide some relief. Its hard to say if there is just one best game for mental wellbeing and helping cope with stress. Just like how we all react differently to emotions, choosing the right game for you will depend on factors like personality and interests. Some may find single player games more enjoyable and others may find more escapism in playing a multiplayer game with friends. The good news is whatever type of game it is you find most comfort in it is most certainly out there waiting to be played and maybe you found a new game to try in this article!
If you're struggling with your mental health, using gaming as an escapism, or obsessing about a particular game, it can be a good idea to mix it up. Try thinking about gaming like food. No matter how good chocolate is, we know not to eat it all the time. Mixing it up and being more deliberate in your use of video games can be a positive step in finding a healthier balance. As always, if you feel like you are in a crisis please seek professional help. We're here if you need someone to talk when going through a rough patch.
P.s., If you've got a game you'd like to add to the list, drop us a message, we're always looking for positive new or lesser known examples.